M and B Thompson Thatchers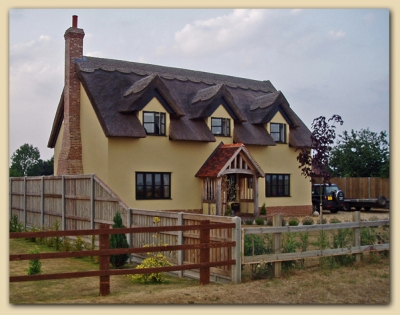 M & B Thompson are a thatching business based in Norfolk with over 40 years of experience.
We work to the highest standards in the industry and undertake thatching projects thoughout the East Anglian region. We are approved by English Heritage and all local authorities.
We also offer advice and installation of the latest insulative materials for the roof space as well as fire retardant boarding which gives up to a 1 ½ fire barrier between the thatch and the roof structure. These methods help enormously with the thermal values of the property and introducing fire barriers will reduce household insurance premiums.
Our aim is to deliver the highest quality thatching service, sourcing the best materials available. We endeavour to provide a professional, efficient and reliable service making any thatching project as stress free as possible.
At M&B Thompson we take tremendous pride and satisfaction in our workmanship.